Coming Soon TO KICKSTARTER!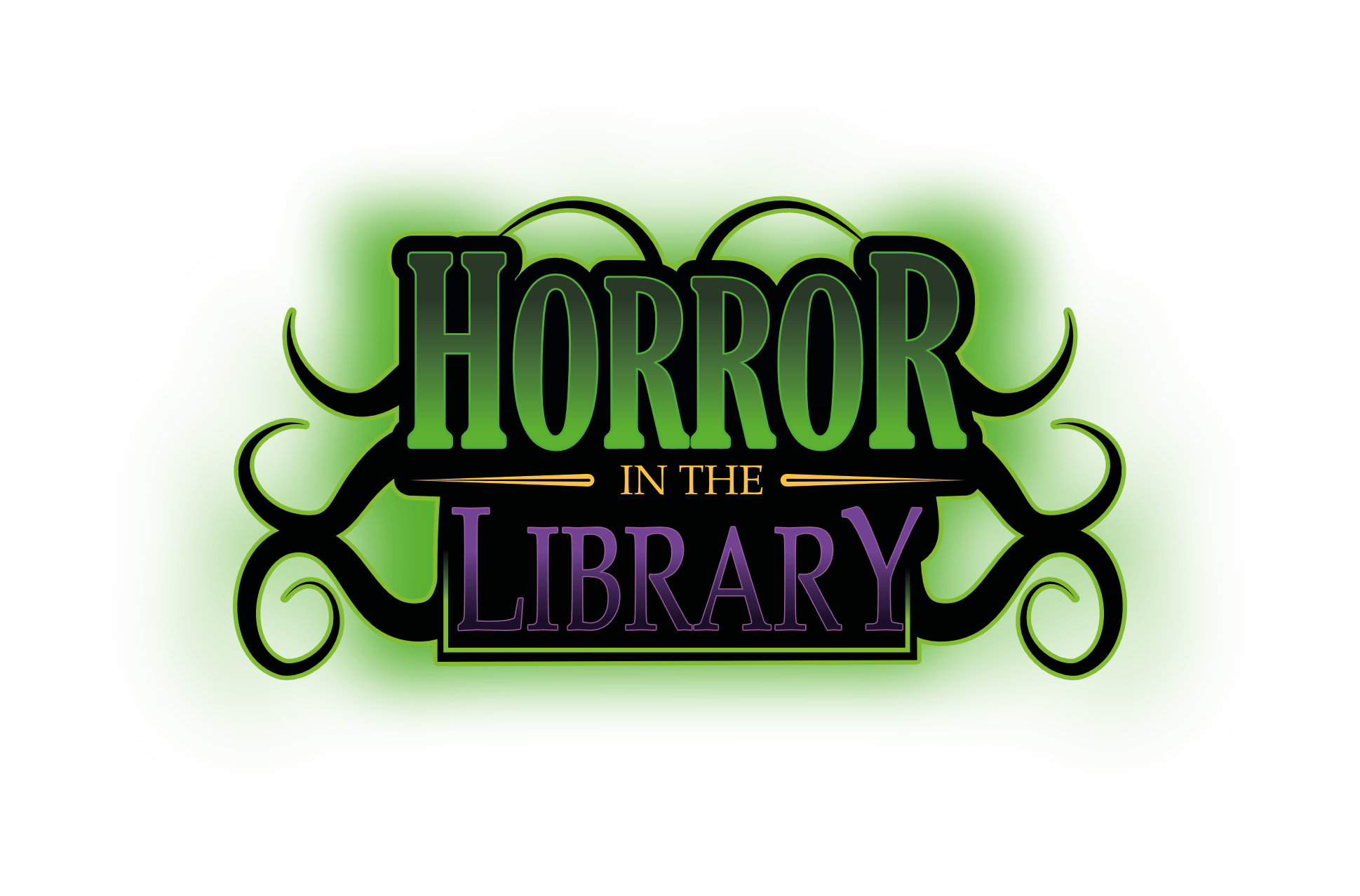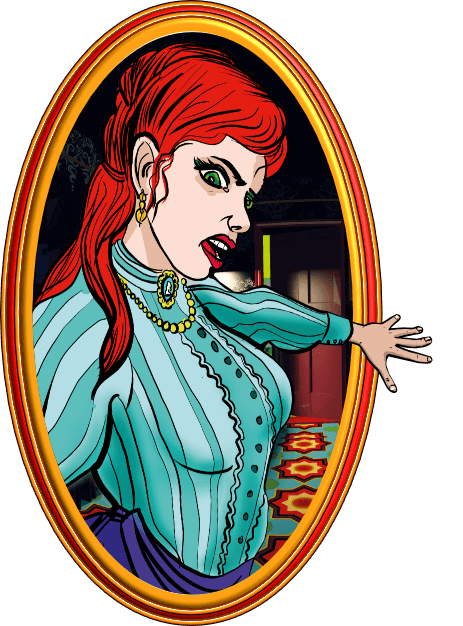 Download our latest rulebook for free. This is work in progress but it will give you a feel for the game we are working on.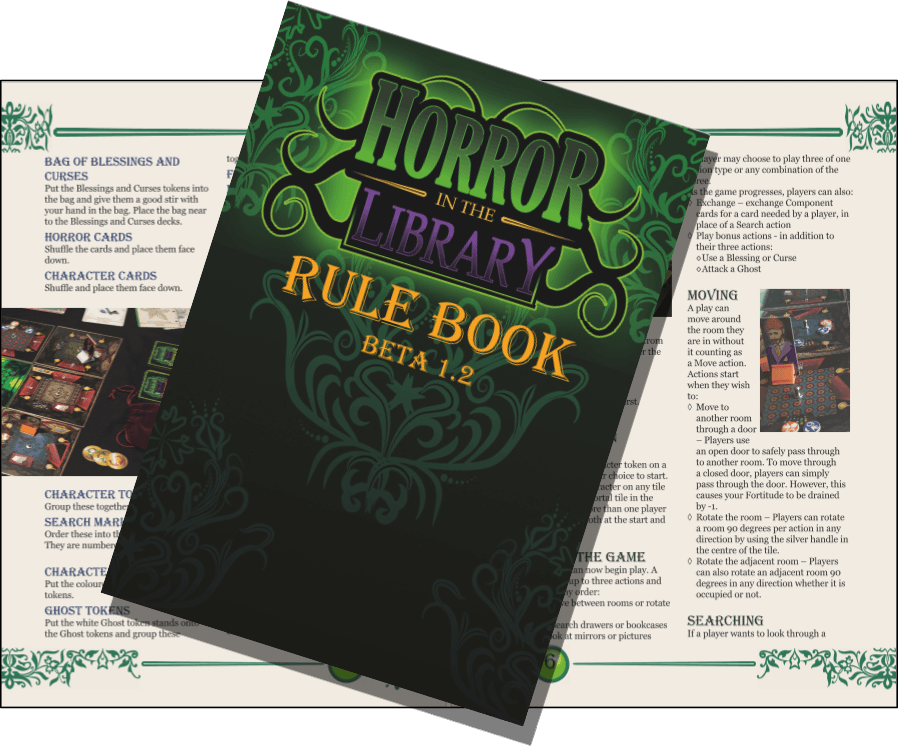 A Victorian Horror Boardgame
Horror in the Library is aHorror in the Library is a 19th Centurary Victorian themed tile-based competitive card collecting game for 4 to 6 players.
Horror in the Library is as competitive and as fast as players wish it to be through the setup of the game and can be either a light game for two players through to a highly competitive and entertaining evening for up to six.
Survive the mad professor's library to search for components to build a device that will be the key to your escape!
Up to six players compete and can negotiate, to battle the horrors that await them. Search for the mad professor's inventions that will combat your supernatural foe and send them back to whence they came! Each game is a different adventure. The library is ever changing! Choose from 6 different characters. Fight ghosts and gain control to terrors other players! Rotate rooms to block and trap your opponants!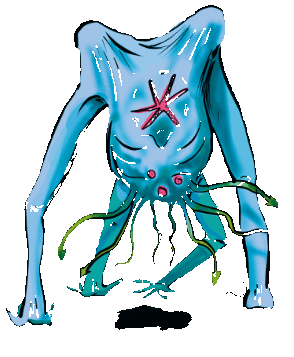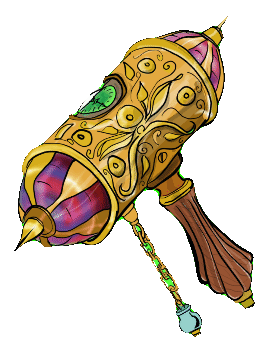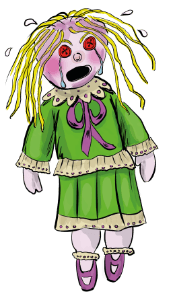 Horror in the Library Image Gallery
KICKSTARTER Newsletter Sign-UP
Sign up to get the latest on the development of our new Steampunk horror boardgame for up to 6 players.
We will be sending out newsletters on the design, development and the actual product that has been developed and counting down to the launch of the Kickstarter campaign. So sign-up and begin your adventure!
You can unsubscribe at any time by clicking the link in the footer of our emails. For information about our privacy practices, please visit our website.
We use Mailchimp as our marketing platform. By clicking above to subscribe, you acknowledge that your information will be transferred to Mailchimp for processing. Learn more about Mailchimp's privacy practices here.