Stockist Locator
Our Retailers in the UK and Across Europe
UK and European Stockists
We are grateful for the support of retail and distribution partners. Without them we couldn't bring Line to a wider market. We are working hard to build a network of key retailers to ensure that you get the best value and service across the UK and Europe.
We will post new stores as and when they become available.
Brettspielbude.de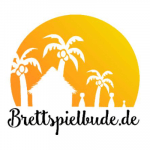 Our first German online retailer, Brettspielbude.de sells
Line the Skateboard card game in Germany.
www.brettspielbude.de Telefon: 0176/31624469


Email: 
kontakt@brettspielbude.de
The Gamer's Emporium Swansea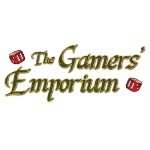 The Gamers' Emporium is Swansea's independent retailer
of board, card, miniature and role-playing games.
Founded in 2012, we are a family-run and family-friendly
business who aim to provide a safe and welcoming place
to play and buy all of your favourite games.
We definitely don't stock (or buy in) X-Box or Playstation Games or Controllers!"
Hunter Gatherer Board Game Cafe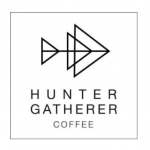 Hunter Gatherer Coffee and Blue Donut Studios
present a monthly Board Game Cafe where
you can buy Line in store. Visit their
website
for more details
COGS Board Game Cafe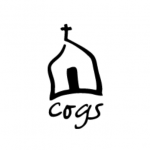 Visit the Church of the Good Shepherd
monthly board game cafe to play Line
and find out more.
Retailers and Game Play Locations
Retailers & Distributors
We are always happy to talk to distributors and retailers. You're a very important part of the puzzle of getting games to customers! We are particularly interested in talking to overseas distributors and retailers. Please contact us for more information.
Our E-commerce store
We sell direct worldwide. We have a secure e-commerce store and we integrate PayPal. This means we do not store your credit card details and we provide you with an online account to manage your orders.
Special Orders
We are happy to put together special deliveries for presents but please aware there may be additional delivery costs and we cannot guarantee delivery dates dute to shipping companies being busy at seasonal peak times such as Christmas. Please contact us if you you would like to put together an order for somone special.