Think of comics and many people will remember the newspaper strips and superhero comics of their childhood. Others may remember the independent scene of underground comic book writers and alternative
genre comics…
Comics are finally becoming recognised as a literary and visual art form by not
only other artists and writers but by the media and most important of
all the wider community of readers.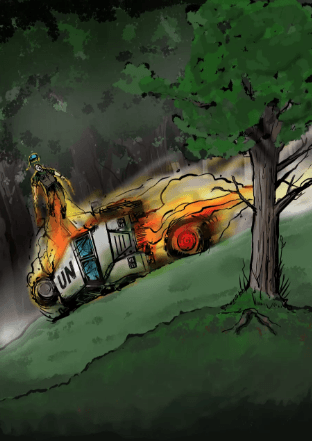 Comics as a genre and a medium have seen an incredible rise and fall from popularity. Their sophistication has grown from simple newspaper strips of Superheroes, for example The Green Lantern, Superman, Batman and X-Men or 'funnies' such as The Beano or the Dandy to such complex and powerful graphic novels as Maus, The
Killing Joke, Sandman and The Dark Knight.
In the UK we have an incredible pedigree of penciling, inking, colouring and of course, writing talent; from Alan Moore (Swampthing, V for Vendetta), to Warren Ellis (Planetary, Hellblazer) and many other people in the UK who have contributed to British Comics including The Eagle, Warlord, and 2000 A.D.
Comic book storytelling in the UK has a strong pedigree and a history that can be traced as far back as the
social and political satirical engravings of William Hogarth.
Ask us about developing a comic for your organisation
Get in touch and we can look at the complete production of a comic or motion comic that tells your organisation's story in an effective medium that will engage your audience.
Our aim at Blue Donut Studios is, in some small part, to contribute to the creation of this strong tradition of comic book creation in the UK, whilst providing a service to organisations that exploit the power and longevity comics can provide storytelling.
Comics for Business
Using comic strips or comic books to illustrate your business's service or solutions delivers an entertaining and memorable marketing piece. However, comics can also be used to provide training material for staff.
Blue Donut Studios is creating compelling and successful storytelling for brands, products and licenses.